16 – 17 January 2020, Tulln (Austria)
The BORGES 2° Network Meeting was conducted in conjunction with the Mid-Term Project Check with the REA Officer.
During the 2° Network Meeting took place the meetings of the first Fellows Committee, the Supervisory Board, the Monitor Groups, the Recruiting and Training Committee and the Responsible Research and Innovation Committee. The meeting has also been a great occasion for the Consortium to discuss future research activities, training courses, and joint projects.
After the 2° Network Meeting it was the time of the Mid-Term Project Check at the outcome of which the REA Project Officer expressed great interest in the individual projects and appreciation in the progress made and in the overall management of the project. The overall feedback was positive.
A heartfelt thanks to the AIT staff for the special welcome they gave us and for the impeccable organization that made the meeting days a real success!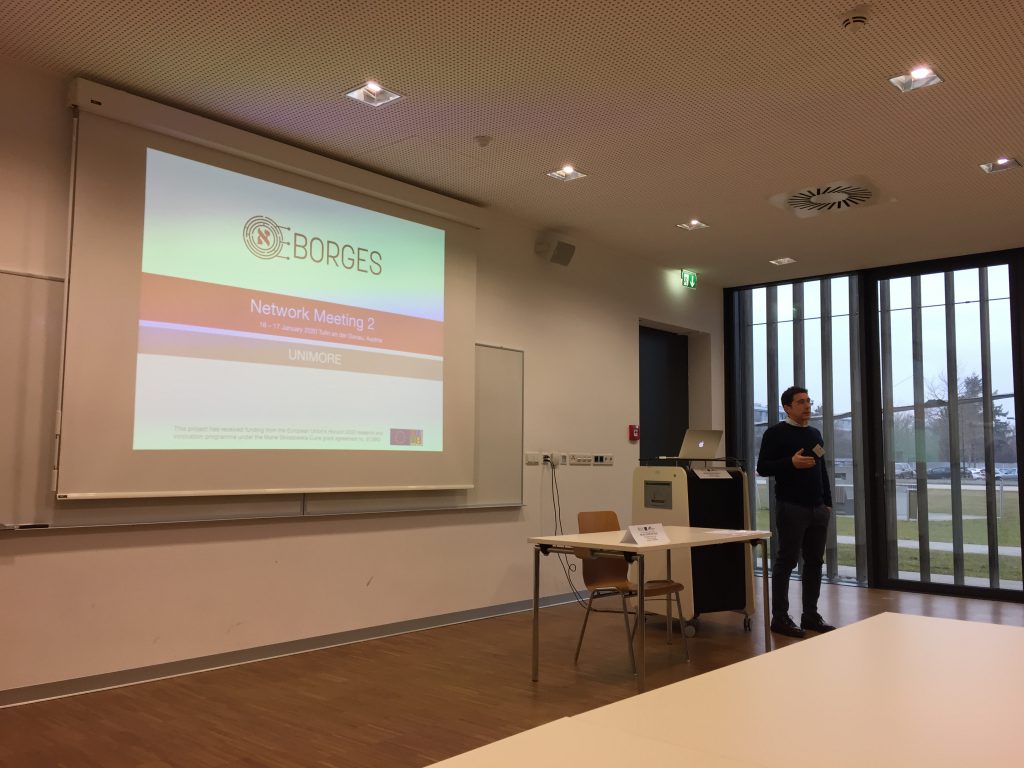 BORGES 2° Network Meeting & Mid-Term Project Check successfully concluded